Although I'm heading into a long holiday weekend, it appears that many of our bloggers this week are focusing on how to take summer style into the workplace appropriately. Street style is all well and good, but doesn't always work for an office. Sidenote (and if you read last week you'll know that I'm a little Nordstrom-obsessed) but I went shopping this week and thought thank god I don't work in an office because everything in this store looks like I should just be stylishly brunching and then heading off to a music festival. And I get it, the boho, festival chic trend is hot right now, along with off-the shoulder tops but it was overwhelming how much those styles dominated an entire department store!
But I digress.
Aside from the off-shoulder fashion, and some help for the office-bound chickas, one of you went to a mermaid parade! Mermaids! And it looked fabulous. We just had a naked bike ride (NSFW!) go through our city and it actually does generate some creative if not essential fashion, but nothing like a mermaid parade! Which just made me think of this post I saw recently (aka Ariel didn't know how good she had it)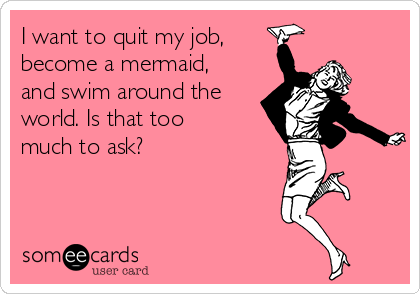 And without further ado – I bring you this week's Links a la Mode.
June 30, 2016
SPONSOR: Shopbop Monique Lhuillier, Norma Kamali Swimwear, Wildfox Sleepwear, cinq a sept, Banner Day, JADEtribe, Crochet Swimwear, Flatforms, Phone Cases, Men's Jack Spade
Heads up! We've changed our submission process. First, read LALM's submission guidelines here. Then submit your blog submission on our Facebook page starting Friday.
If your link was selected and you need this week's code, visit this page: Links a la Mode Code (Note – we've changed where we are leaving the code, and hopefully this is easier for you to insert into your site.)
WANT TO TAKE YOUR BLOG TO THE NEXT LEVEL?
Get our Ultimate Blogger Bundle, exclusively for IFB Subscribers! Get our FREE 5-day email course that is packed with valuable resources for bloggers. You'll get in-depth guides about Instagram, SEO, monetization, and more, PLUS five days of bonus resources and info for you to uplevel your blog now!